Office of Conservation
Office of Conservation >> Geological Oil & Gas Division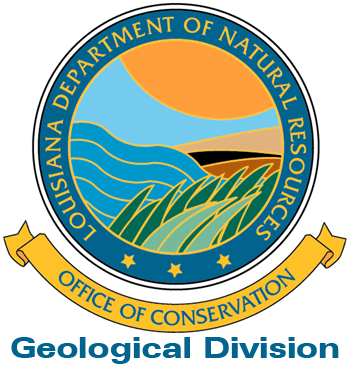 David Elfert

Director
Contact
Information
voice (225) 342-5501
FAX (225) 342-8199

Physical Address
Office of Conservation-9th Floor
Geological Oil & Gas Division
617 N. 3rd Street
Baton Rouge, Louisiana
70802

Postal Address
Office of Conservation
Geological Oil & Gas Division
P.O. Box 94275
Baton Rouge, Louisiana
70804-9275

Report an Emergency
Geological Oil & Gas Division
LaSalle Building
, 9th Floor
The Geological Oil and Gas Division administers a regulatory program to prevent waste of oil and gas and the drilling of unnecessary wells; protects individual property rights' and conserves the state's natural resources in a geologically-approved manner. The Division utilizes advanced computer mapping software to produce a variety of oil and gas related maps, for example, in SONRIS Interactive Maps. The Division encompasses the following sections:
The Orders Management Section is responsible for the review of Office of Conservation Orders prior to the Commissioner's signature. The section provides the Geological Division with order tracking to insure that the issuance of orders is timely with respect to the overall hearing docket evaluation process and the Office of Conservation's policies by maintaining close contact with the Geological Division's staff.
The Digital Mapping Section is responsible for GIS support for the various divisions of the Office of Conservation relative to oil and gas well locations and maps, support for the three sections of the Geological Division relative to the hearing process and associated order plat preparation and State Exhibit preparation.
Subsurface Study and Data Management >>
The Subsurface Study and Data Management Section is responsible for overseeing complex geological unitization projects, conducting independent geological mapping and correlation projects, and for ensuring that electrical logs submitted to the Geological Division are tracked and handled in accordance with Office policy and Laws of the State.
News Releases & Announcements
Policy Statements & Guidelines
useful links