Office of the Secretary
Surface Water Management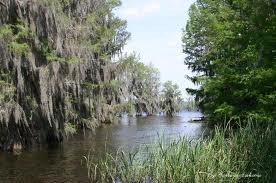 Introduction
Surface Water Management Act - La. R S 30:961-963
The Louisiana Legislature has directed that the Department of Natural Resources provide in the management, preservation, conservation and protection of the state's water resources and to enter into cooperative agreements with water users for the withdrawal of running surface water from state-owned water bodies.
As part of DNR's continuing efforts to improve the management of its surface water resources, the department would like to obtain your voluntary input concerning surface water sales in the state.
In an attempt to assess the economic value of raw surface water in Louisiana, in July 2011, DNR conducted a survey of water purchasers and sellers in the state. The online survey showed that a broad range of fees were being applied. The overall responses were minimal- so a second survey has been developed to help in evaluating the current research on surface water pricing. This is a different online survey and we encourage participation. After concluding the survey, the results will be made known to the public.
Please click the following link to take the survey >> New Surface Water Survey 2012
View Results of DNR Survey- July 2011 >> Survey of Water Purchasers and Sellers
Recent Legislation
Extended the Surface Water Management Act through year 2014, and added legislative oversight to out of state surface water uses.
Also, in accordance with 2010's House Concurrent Resolution (HCR) 1, the state Ground Water Commission has produced a report, "Managing Louisiana's Ground Water Resources, With Supplemental Information on Surface Water Resources: An Interim Report to the Louisiana Legislature." (March 2012).
Related Information:
Additionally, the Louisiana Attorney General's Office recently provided several legal opinions on the commercial use of surface water. A link to the opinions are as follows: 08-0176, 09-0028, 09-0066, 09-0291, 09-0148, 10-0173, and 10-0289. Subsequent to issuance of these opinions, an interagency MOU was issued.

Act 955 Cooperative Endeavor Agreements related to withdrawal of surface water from state owned water bodies are located above.
For information on the state's Ground Water Resources Program, view these DNR webpages: http://dnr.louisiana.gov/index.cfm?md=pagebuilder&tmp=home&pid=455&pnid=0&nid=173
Ground water well registration data can be retrieved from the DNR SONRIS Lite menu at www.sonris.com by searching Water Wells by Longitude Latitude. For additional water well registration database information, please contact the Office of Conservation, Enviornmental Division at 225-342-8244.